The HKUMS 30th Anniversary Endowment Fund celebrates the University of Hong Kong Museum Society's three decades of service to the University Museum and Art Gallery. Building on its existing strengths, the fund supports UMAG to become a leading world-class teaching museum in Asia.

About 30th Anniversary Endowment Fund

BENEFICIARY
University of Hong Hong Museum and Art Gallery (UMAG)

GOAL
To create a world-class teaching museum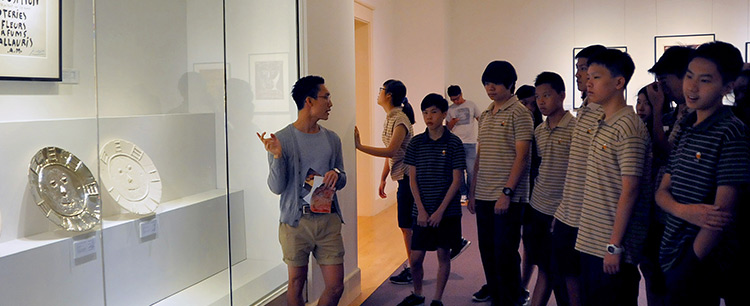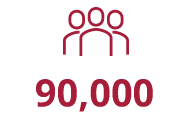 Visitors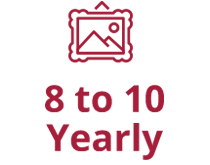 Special Exhibitions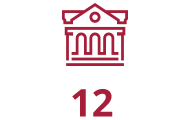 Galleries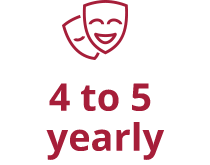 Contemporary artist tours
Objects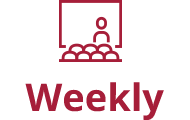 Guided visits and lectures
On display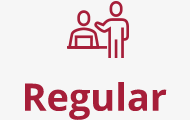 Visiting scholars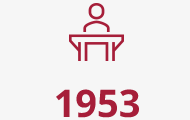 Founded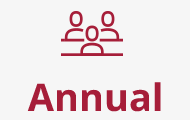 International conferences
Vision
The University Museum and Art Gallery aspires to generate artistic and cultural experiences that are accessible to people in all walks of life. We seek to encourage greater appreciation of the arts and nature a stronger sense of cultural values within the Hong Kong community.
Mission
The University Museum and Art Gallery believes in the power of art to improve the quality of life. Through our collection and activities, we are dedicated to educating the public about the past and present of Chinese and other cultures, and to stimulating life-long learning through both formal and informal education.
The Museum is committed to fulfilling its mission by
Maintaining a high standard in its exhibitions and education activities
Providing access to its collections and services for the teaching , study and research of Chinese art and culture
Developing its collections and services to meet the needs of the University and the community
Linking artists, collectors, museum professionals and interested organizations to enhance its collections, exhibitions and educational activities
Becoming a leader in the promotion of art education in Hong Kong
Bridging HKU and the community
Dedicated professional staff with expertise in Chinese and Western art
Committed and supportive Museum Society
A collection of Chinese arts
Elegant and historic heritage building
We want to foster art education for everyone, from students to art collectors.
– Dr. Florian Knothe, Museum Director
To be a world class teaching museum in Asia by bringing east and west together.
Building on its strengths and enhancing four areas of programming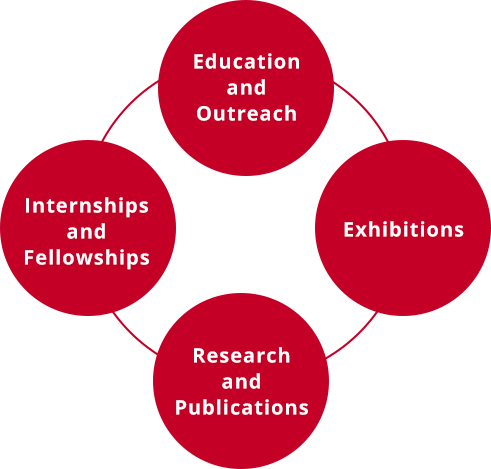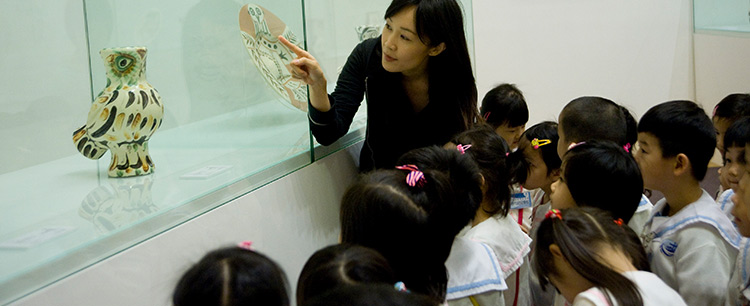 More educational outreach and cultural programmes
Kindergarden through professional
Special attention to groups of elderly, underprivileged and physcially challenged
Workshops that introduce different art forms
Donations will benefit different age groups
K-12
undergraduate
graduate
classroom
internships
individual student supervision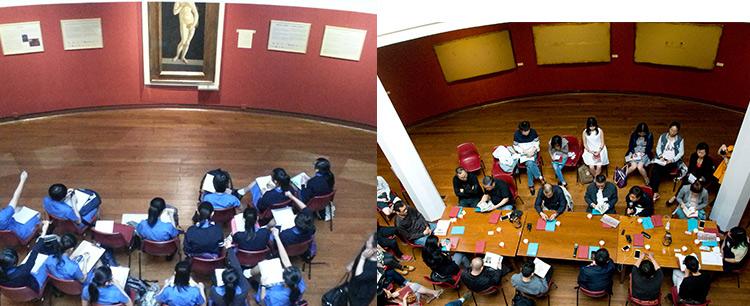 For me, this was a great opportunity to know about museum operations in Hong Kong. I really appreciate your sharing during the walk.
– A Chinese museum professional
Exhibitions with an educational anchor
International appeal
Introduce art and culture new to Hong Kong
Bring Museum's Chinese collection to the world
RESEARCH AND PUBLICATIONS
UMAG is seeking greater recognition – in Hong Kong and internationally – by bringing Asian topics abroad and European topics here.
Exhibition catalogues and books
Trade publications
Enhance online presence of exhibition
INTERNSHIPS AND FELLOWSHIPS
Increase intern positions
Encourage students form diverse disciplines
Create more University credit-bearing opportunities
Invite one fellow per year
Thank you very much for giving me such opportunity to gain experience in cataloging and work with UMAG staff.
– HKU Fine Arts Student and 2014 UMAG summer intern
GIVING OPPORTUNITIES AND BENEFITS
We invite you to be our partner in this endowment fund, to raise UMAG's level of excellence and place it as one of the leading teaching museums in Asia.

Donations in any amout are welcome.
Acknowledgement in HKUMS 30th Anniversary Endowment Fund Report
Opportunity to use gallery at UMAG for one private function
Opportunity to sponsor public or education programmes with acknowledgement in related materials
Opportunity to sponsor exhibitions,conferences or fellowships with acknowledgements in relates materials
Investment
Endowment will be professionally managed as a separate account under HKU Foundation Finance Office (est.1995)
Allocation
Annual Interest (above bank deposit rate)
Oversight
Management Committee
Chairman
Yvonne Choi
(852) 9132 1699
Vice-Chairman
Linda Wang
(852) 9026 2881
Anna Yeung
(852) 9122 0303
Treasurer
Secretary
Winnie Tong
(852) 9471 2673
Executive Committee
Rose Ho Hofmann
Jennifer Kan
Flora Kwok
Michelle Ip
Karina Kwok
Sef Lam
Carolyn Lu
Camelia Yeung
Min- Zheng Veneau
Museum Director
Fundraising Advisor