Chairman's Note
17 June 2021
Dear Members,
Many thanks to everyone who sponsored our AGM report, as well as those who joined us online for our Annual General Meeting and Lecture on Thursday, 3 June. Nothing can replace the joy of connecting with members when we meet face-to-face, or the interesting conversations between the speaker and a lively audience. We dearly miss seeing everyone at this year's AGM but we are hopeful that things will return to normal next year.

We want to thank Professor Derek Collins, Dean of the HKU Faculty of Arts, for enlightening us on the hot topic of NFTs (non-fungible tokens) in an eye-opening lecture The New Art Revolution. While we may have different views on the value of digital arts, there is no question that this is a fascinating phenomenon we should explore and learn more about.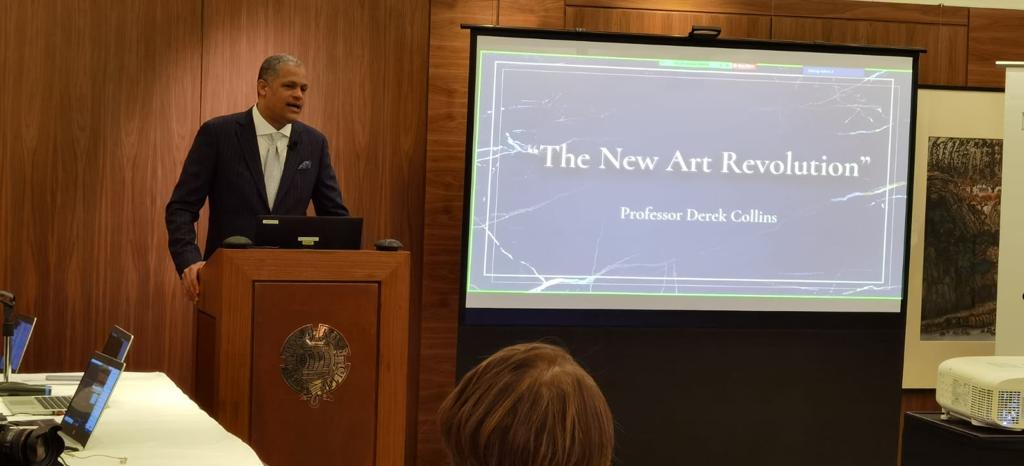 Since 2008, the Museum Society has been sponsoring annual academic prizes and travel grants for students at the University's Fine Arts Department. After the AGM, Professor Collins warmly presented a beautiful commemorative plaque and certificate to convey the Faculty of Arts' heartfelt thanks and appreciation for our long-standing support. We are deeply touched by this recognition and delighted to share this news with everyone as it is your generous support that made these contributions possible.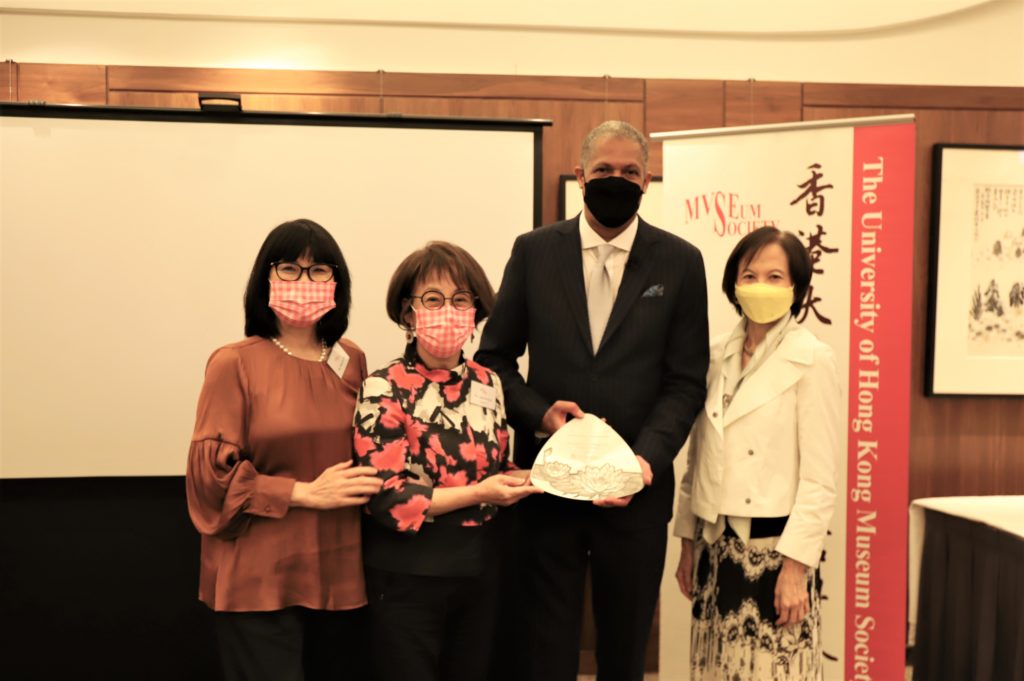 We, in turn also recognized and applauded the outstanding service and devotion of Audy Mak to the Society with a certificate of appreciation. As Treasurer for over 20 years, she has maintained meticulous accounts of every event and presented immaculate financial reports at our annual general meetings. Together with her husband Charlie, they have been generous donors and enthusiastic organizers of many successful fundraising trips. At all times and places, Audy has always greeted everyone with a sweet gentle smile. Next time you see her, do give her a big pat on her back for her years of hard work!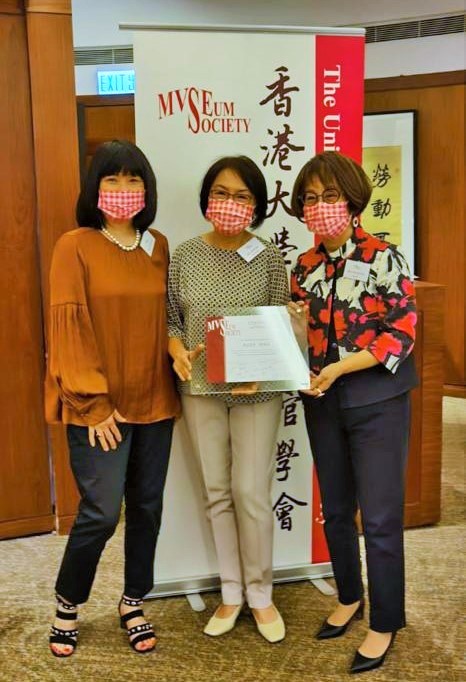 Please join me in welcoming Mary Zhang as our newest and youngest Executive Committee member! While she may be new to most of you, she has been assisting us in organizing a couple of events already, including the webinar on the Forgotten Heritage: Bishop Hill Service Reservoir in Sham Shui Po and the recent visit to HART Haus. Mary is experienced in organizing cultural events connecting artists with art organizations. She is currently studying for a Masters Degree in Arts and Cultural Enterprise from Central Saint Martins, University of the Arts London.

As Chairman of the Society, I am truly excited to announce the slate of officers who will be joining me to expand our work for the coming year! I thank them in advance for their time and dedication. It will be my great privilege to work with 2 Vice Chairmen – Karina Kwok and Fifi Tsai, 2 Secretaries – Michelle Ip and Helen Shek, and Treasurer Audy Mak! Together with every member of the Executive Committee, we will endeavor to bring you interesting events to promote art, culture, and friendship among members!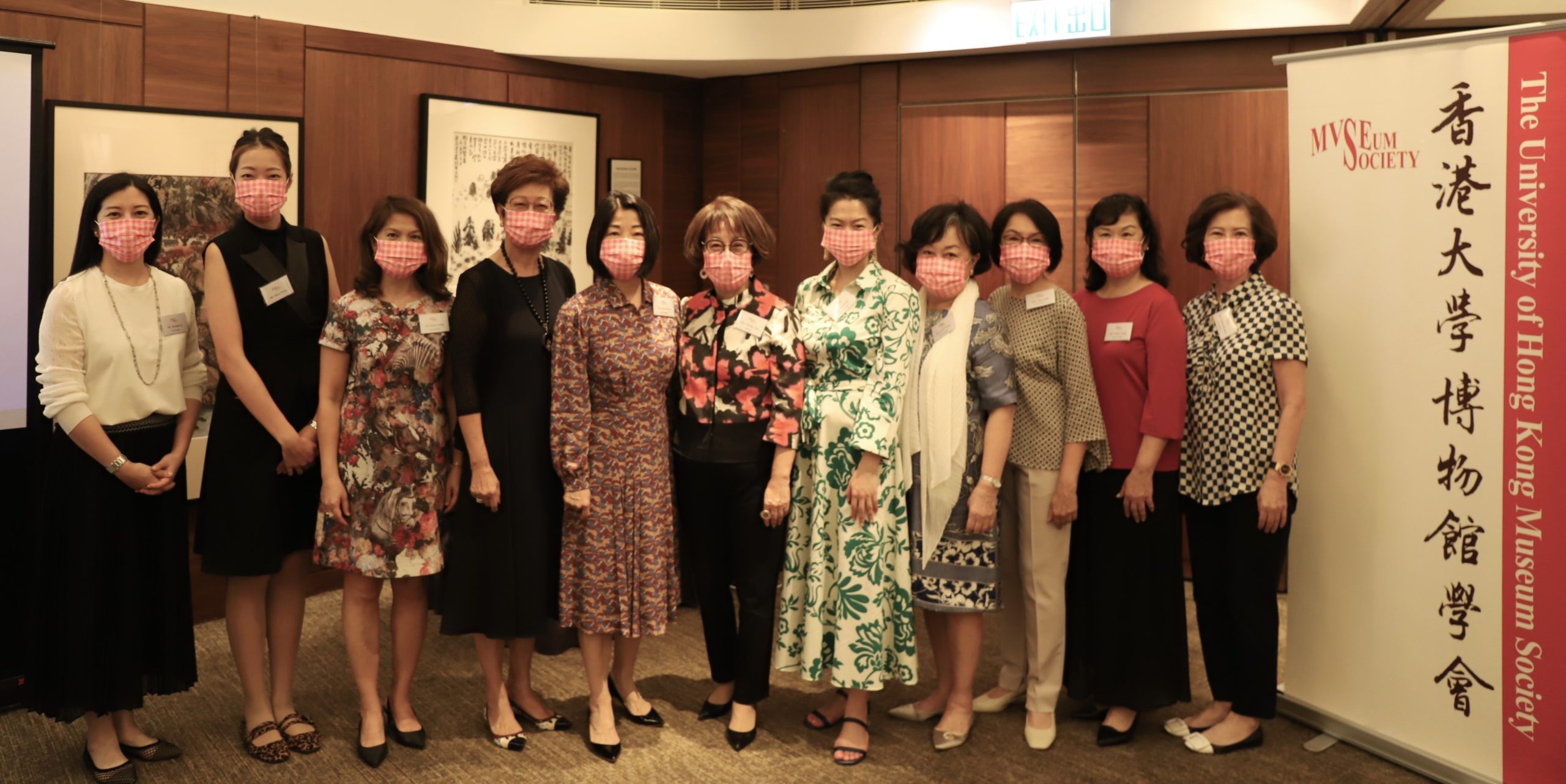 Wishing you a cool and relaxing summer!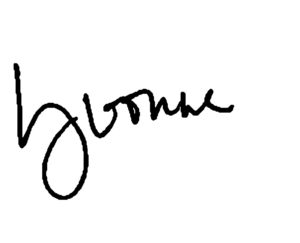 Yvonne Choi
Chairman