[ONLINE] Lecture - Art and its Histories: Scholars in Lecture - An Unexpected Masterpiece: Luo Ping's Ghost Amusement Scroll with Dr. Yeewan Koon
Watch the replay here:
https://www.facebook.com/events/238804797318394/
If you have questions for the Lecturer, please go to http://www.slido.com and enter code#28930
---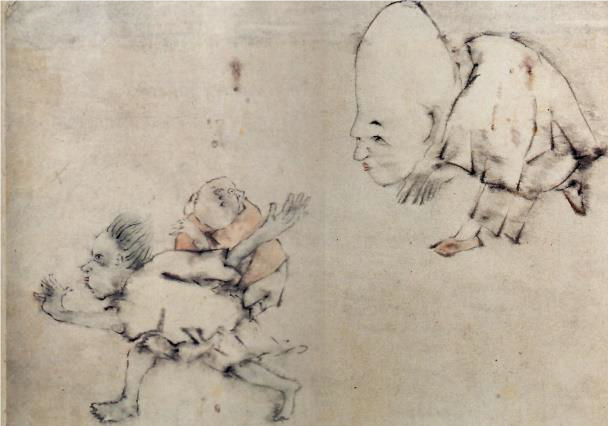 Lecture synopsis
This lecture introduces one of the most unusual iconic works in Chinese art history. It is a painting that by all counts should not be a "masterpiece." It is a painting of ghosts (rather than a landscape), it is a handscroll of smaller paintings in uneven sizes mounted together (therefore somewhat ad hoc), and it was made by an artist seeking patrons after years of being under his charismatic teacher's shadow. It also collected over 160 admiring colophons. So why did this painting garner such attention? Why is Luo Ping's Ghost Amusement Scroll important? This lecture given by HKU's Dr. Yeewan Koon in conversation with Orientations Magazine publisher Yifawn Lee looks at how Chinese paintings are mediators of intimate relationships, whether between painters and their audiences or between masters and disciples, and why the strange world of ghosts captured the imagination of an eighteenth-century Chinese art world.
"Art and its Histories: Scholars in Lecture" is a series of public lectures organized by the Art History Department, The University of Hong Kong and presented in collaboration with Asia Society Hong Kong Center, Friends of Hong Kong Museum of Art, and the University of Hong Kong Museum Society. The programs aim to deliver current art-historical thinking in an accessible manner presented by specialists in the field. The series is part of the Department of Art History's broader dedication to promoting the importance and relevance of art history in Hong Kong.
Speakers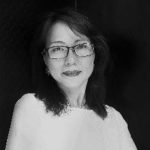 Dr. Yeewan Koon is Chair of the Art History Department at The University of Hong Kong. Her primary research is on Chinese painting and she is currently completing a study on the "self-knowing" copy in the sixteenth century. Koon's academic interest also expands into contemporary art in Asia with a recent monograph of Yoshitomo Nara, and curatorial work at the Gwangju Biennale (2018) and a forthcoming exhibition on Hong Kong art in Helsinki (2021). She is the recipient of numerous awards including from the American Council of Learned Scholar, and as Fulbright Senior Fellow.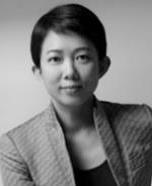 Yifawn Lee is the publisher and editor of Orientations, a scholarly magazine for collectors and connoisseurs of East and Southeast Asia, the Himalayas and South Asia founded in 1969. After finishing her studies, she worked in finance and later joined Orientations in 2008. In 2014, she founded Asian Art Hong Kong as a platform to provide art-related lectures and events. In 2018, she helped organize 'The Blue Road: Master crafts from Persia' at Liang Yi Museum and 'From Two Arises Three: The Collaborative Works of Arnold Chang and Michael Cherney' at the University Museum and Art Gallery of The University of Hong Kong. She currently sits on the advisory board of Liang Yi Museum and on the executive committee of the Friends of Hong Kong Museum of Art.
About Luo Ping
Luo Ping (1733 to 1799) was one of the most versatile, original, and celebrated artists in 18th-century China. While Luo's early works reflect the thriving and innovative artistic climate of his hometown Yangzhou, his late oeuvre produced in Beijing provides evidence for the art-historical and antiquarian interests that he shared with his friends and patrons, many of whom were among the most prominent representatives of the intellectual and political life of the day.
Luo grew up in Yangzhou, a place which became a byword for informed connoisseurship and aesthetic exploration. At that moment, the city was favored with both imperial patronage and the generosity of the salt merchants. Libraries were assembled while scholars were hired to tutor the children of salt merchants. He started out as a poet and at nineteen married an artist named Fang Wanyi.
During 1757, Luo studied painting under Jin Nong (1687–1763), an elder member of the "Eight Eccentrics of Yangzhou" and one of the leading figures in Yangzhou's bohemian culture. In the latter part of his life, Luo worked mostly in Beijing and developed a unique personal style including portraits, colorful landscapes, Buddhist images, and witty depictions of animals and plants, most notably plum blossoms.
His paintings
Luo Ping was an extraordinary artist, whose works influenced the course of later Chinese painting. With examples of Luo Ping's early work including his arresting and highly unconventional Portrait of Jin Nong (ca. 1760), capturing his beloved mentor as a Buddhist saint poring over a Sanskrit scripture. The unflattering characterization, verging on caricature, pointedly evokes grotesque 10th-century depictions of Luohans (disciples of the Buddha) that Jin Nong admired.
Luo Ping, Portrait of Mr. Dongxin, ink and color on paper, 1762-63, Zhejiang Provincial Museum, Hangzhou
Where Luo really took off in his own direction, though, was in paintings of ghosts. One of the best known paintings in the late imperial China—Ghost Amusement, depicting the world of ghosts that, he claimed, he had seen with his own eyes. The Ghost Amusement Scroll painted after Jin Nong's death. Since business turns for the worse in Yangzhou, Luo Ping decides to use his reputation and make a new start in Beijing where business is flourishing and where creative talent is being attracted from around the world.
There were eight paintings that constitute completed scroll. Luo Ping painted his ghosts on saturated sheets of paper that had not yet dried, so that "shadowy lines with dark accents bleed into miasmic washes to shape the strange forms." The ghost paintings catch the tensions and contrasts that were coming to dominate this time in China's history—as well as the layers of religious euphoria that lay behind the alternate reading of the scrolls title as a "realm of ghosts," a literalness of interpretation that Luo Ping deliberately fostered by his repeated claims that he had seen the ghosts in person on many occasions. In his later years, he was in demand at parties for telling illustrated ghost stories.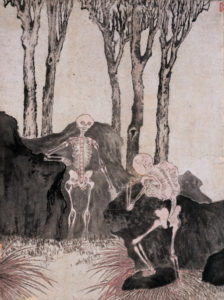 Luo Ping, painting from the handscroll "Ghost Amusement", ink on paper, ca. 1766, private collection
Reference:
www.chinafile.com/library/nyrb-china-archive/specters-chinese-master
www.theartwolf.com/exhibitions/luo-ping-met.htm
www.nytimes.com/2009/10/09/arts/design/09visions
www.metmuseum.org/exhibitions/listings/2009/luo-ping/photo-gallery
www.dailyartmagazine.com/luo-ping-painter/
Co-presented by